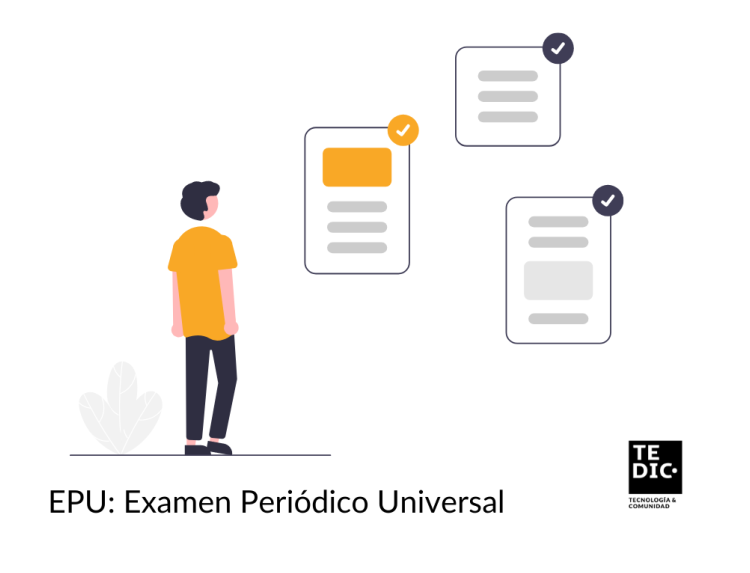 Paraguay will be evaluated tomorrow in the Universal Periodic Review (UPR). Such is a mechanism led by the United Nations Human Rights Council and will be broadcast live at 2:30 p.m. (Geneva time, GMT+1 hour).
The UPR examines the compliance of international obligations adopted by United Nations Member States. It is done every 4 or 5 years. This is the third time Paraguay undergoes this review: The first and second review of Paraguay's UPR took place in February 2011 and January 2016.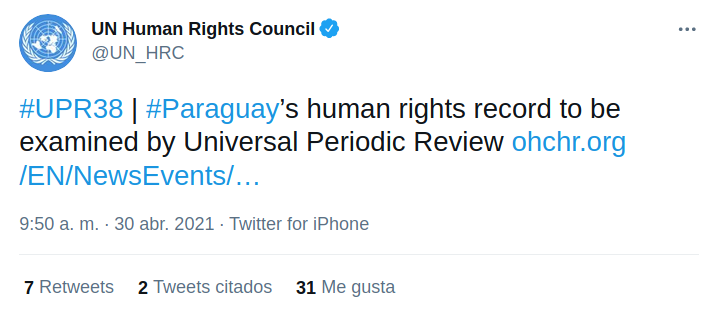 The documents on which the UPR is based are:
National report – information provided by the State under review;
Information contained in the reports of independent human rights experts and groups, known as the Special Procedures, human rights treaty bodies, and other UN entities;
information provided by other stakeholders, including national human rights institutions, regional organizations, civil society groups and universities.
In this sense, TEDIC submitted two reports to the UPR, in collaboration with Privacy International (PI) and the Association for Progressive Communications (APC). TEDIC also accompanied the report of the Paraguayan Human Rights Coordinator (CODEHUPY).

The report presented to the UPR by TEDIC and PI consists of information broken down into seven areas of concern. Amongst others: Problematic situations around communications surveillance; lack of human rights impact assessments for public policies with technological components, and an inadequate legal framework that effectively guarantees personal data protection. The summary of the report is here, and the full report here.

The report presented to the UPR by TEDIC and APC showcase failures from the Paraguayan State in protecting women from violence in the online environment. The lack of a comprehensive view of online violence in the current legal framework is questioned and the impacts when generating representative data on the problem and adequate access to justice. The summary of the report is here, and the full report here.
Finally, there are concerns about the lack of addressing of such issues in the National Report sent by Paraguay to the UPR. TEDIC invites the delegations of Germany, Namibia and Uruguay, who will serve as rapporteurs ("troika") for the Paraguayan UPR, to echo the points and recommendations presented in the already mentioned reports. Highlighting these concerns and requesting more significant responses from the Paraguayan State will help guarantee the full compliance of human rights in the online world in Paraguay.