Access to public information is a highly recognized right in the international sphere. In Article 19, the Universal Declaration of Human Rights states that:
«Every individual has the right to freedom of opinion and expression; this right includes not being disturbed because of their opinions, to investigate and receive information and opinions, and to disseminate them, without limitations of borders, by any means of expression "
Data from the international organization Article 19 shows that 89% of the world's population has a law or policy of access to public information. Also, in recent years, the Open Government Alliance (OGP) has established itself in the Latin American region as one of the most participatory and dialogue processes between government and civil society for the co-creation of policies public opening of the State.
Paraguay is no stranger to these global trends: since 2014 it has a law of free citizen access to public information and government transparency and is currently in the process of co-creating its fourth Open Government Action Plan.
TEDIC, in alliance with CEAMSO / USAID, carried out a series of activities with a view to building capacities for the use of State platforms that house public information, as well as raising awareness of citizen rights over the laws that support them in this area.
Thus, a video was released in which – quickly and in a fresh format – the struggle of groups of civil society organizations for the citizen right of access to public information is addressed and culminated in the approval of the law on Access to public information.
On the other hand, a series of videos were made in partnership with Latitude25 that sought to explore – through interviews with civil society actors and the government – the meaning of a law on access to public information, transparency and citizen participation. You can access them here:
It also pointed to the generation of capacities in the use of nine State platforms that contain public information in open formats, seeking citizen empowerment and recognizing that, although progressive and constant state openness is important, it is even more important than citizens get actively involved in the use of available platforms. With this in mind, nine video tutorials were made for the use of these platforms where they are explained in a simple way how to use them. Each video is accompanied by a post in which further information on the information contained in each of these platforms is deepened.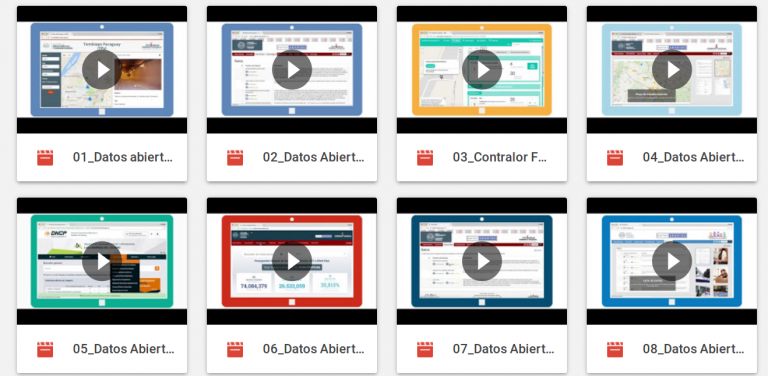 Government open data
Open education data
Comptroller FONACIDE
Open Health Data
Open Data of the National Directorate of Public Procurement
Open Data Hacienda-
Open Data Ministry of Public Administration
CSJ Open Data
Open Data National Anticorruption Secretariat
Datos abiertos del Gobierno
Datos abiertos de educación
Contralor FONACIDE 
Datos Abiertos de Salud
Datos Abiertos de la Dirección Nacional de Contrataciones Públicas
Datos Abiertos Hacienda-
Datos Abiertos Secretaría de la Función Pública 
Datos Abiertos CSJ
Datos Abiertos Secretaría Nacional Anticorrupción
You can access the articles that accompany each video call, here https://databootcamp.tedic.org
Finally, looking for an innovative format that allowed us to quickly understand the access to public information and open data, a series of five chapters was created that sought to explore how to access public information locally, the possible uses that can occur to them, potential problems when accessing public information and so on.
You can access the five chapters here: http://datosabiertos.tedic.org/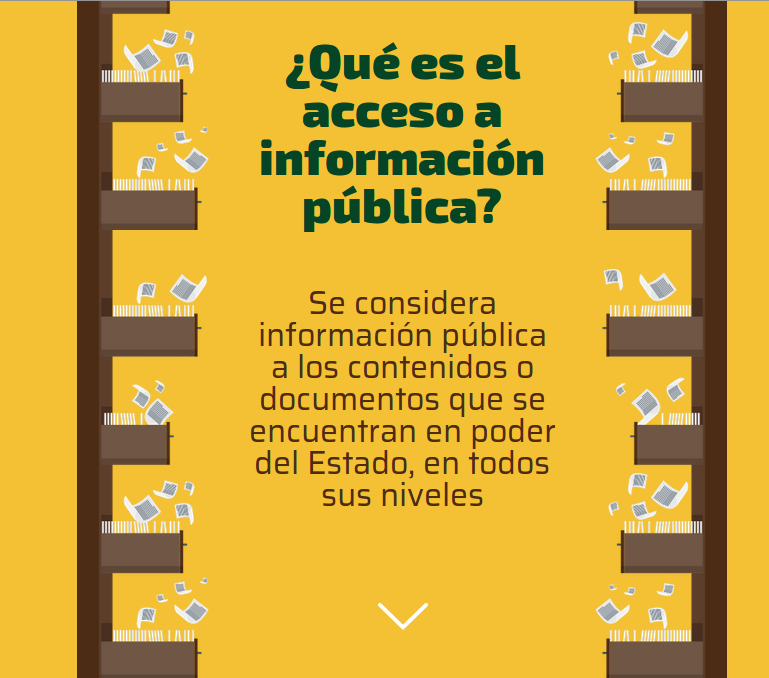 Access to public information, as well as the various digital and physical tools that are available to enforce this right are of paramount importance. We hope that these resources will be useful for any citizen who seeks to exercise their legitimate right to access public information. If you have any questions, you can find us at hola@tedic.org