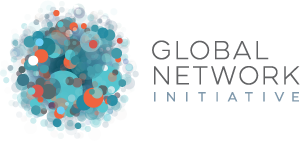 *This article was originally published in the GNI website.
The Global Network Initiative (GNI) is pleased to announce that the digital rights and civic technology organization TEDIC, based in Paraguay, has joined GNI's civil society constituency.
"We provide legal, technical, and political analyses around issues of Internet governance and develop and promote the use of open software and hardware to enhance citizen participation for social change in Paraguay. We believe that GNI's multistakeholder platform will strengthen our communication and advocacy strategies and our efforts to engage with a variety of stakeholders in the digital rights space," said TEDIC's Executive Director Maricarmen Sequera.
TEDIC's projects and research also cover privacy concerns during the COVID-19 pandemic, investigations into the risks and impacts of electronic voting, state surveillance, and the protection of personal data in Paraguay's private sector and in public databases. In 2020, TEDIC participated in the GNI-Internews Fellowship Program. As part of their GNI fellowship, they conducted research on how the abuse of emergency measures during crises can facilitate disproportionate surveillance and broader erosion of democratic principles in Paraguay. They published two blog posts for GNI's Medium page on "Mass Surveillance in the Context of a State of Emergency" at the beginning and at the end of their fellowship.
"GNI welcomes TEDIC's experience with and knowledge on cybersecurity, privacy, and freedom of expression issues affecting Paraguay and Latin America," said GNI Executive Director Judith Lichtenberg.