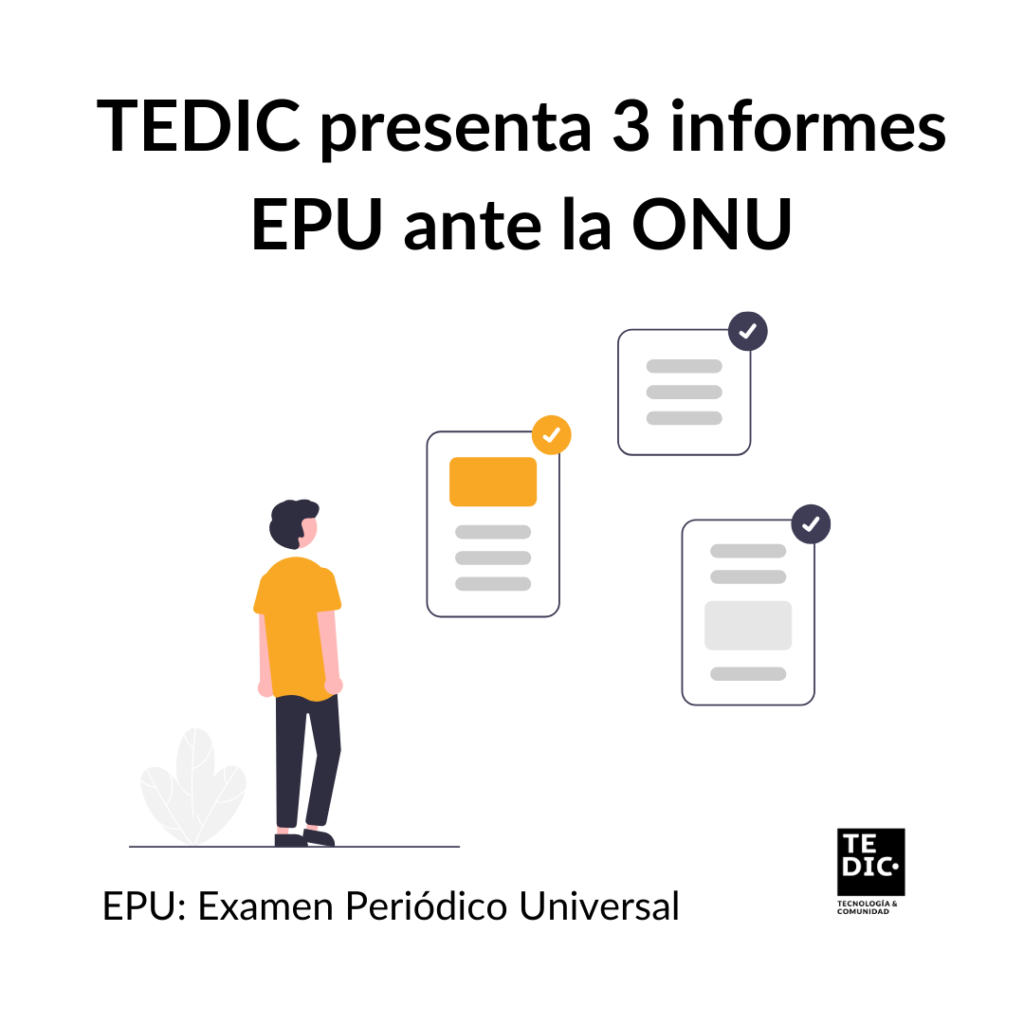 The Universal Periodic Review (UPR) is a UN international mechanism that periodically examines the Human Rights performance of Paraguay and all 193 UN Member States. The Working Group of the UN-UPR, composed of the UN Human Rights Council's 47 Members States, studies reports made by civil organizations and performs a review of each country once every four years.
Paraguay's next review will take place on May 5, 2021 and to that end TEDIC prepared 2 reports, together with Privacy International (PI) and the Association for Progressive Communications (APC), and also accompanies the presentation of the report of the Human Rights Coordinator of Paraguay (CODEHPY).The first report prepared by TEDIC details the current situation of the Right to Privacy in Paraguay and the progress made in regard to compliance with the commitments assumed by Paraguay in the previous UPR review. This report was developed in collaboration with Privacy International, a UK-based organization.
In the second report, TEDIC exposes the ongoing situation of gender violence on the Internet and the absence of public policies on the digital inclusion of women and minority groups, in addition to the absence of guarantees in litigation addressing digital gender violence. This report was produced in conjunction with APC, a global organization that defends human rights on the Internet.
You can download the reports by clicking the following links: