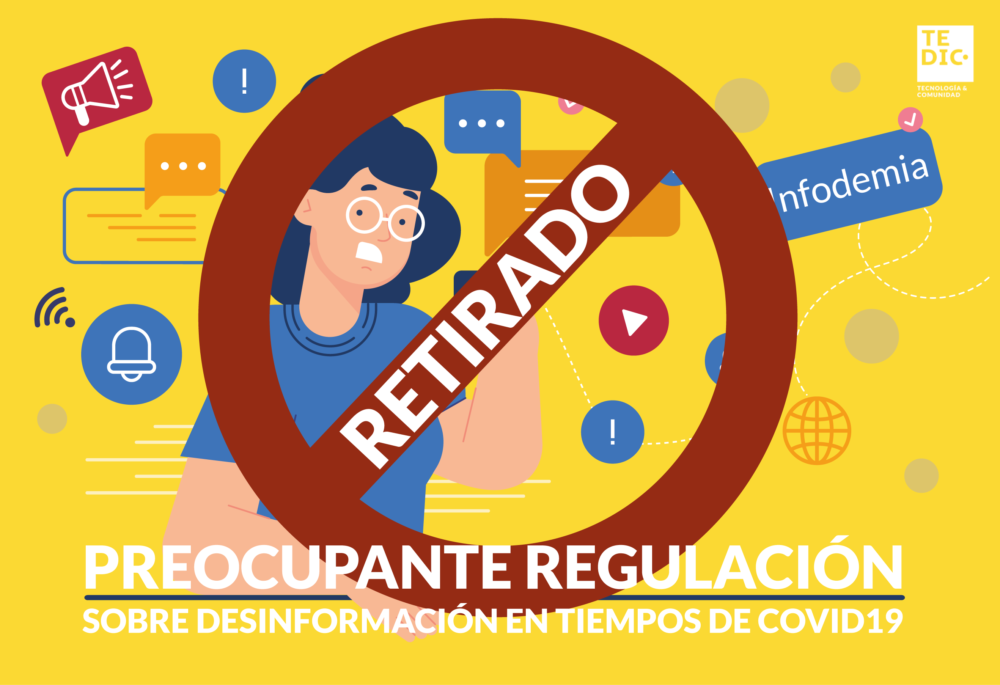 We welcome the action of Senator Pedro Santa Cruz in withdrawing the bill "Which sanctions non-compliance with the measures disposed in the face of epidemiological alerts and in a state of declared health emergency" that was presented on March 18, 2020. The bill was withdrawn at the extraordinary session of April 1, 2020.
We understand the concern and good intentions of the lawmaker to propose a solution that mitigates disinformation in times of pandemic. However, having proposals that regulate the overabundance of information and differentiate between "true" and "false" content is a glassy topic, which results in a high cost to the exercise of the right to freedom of expression and press.
As we said it in the article analyzing the proposed law, we reiterate now our position on how to tackle disinformation in times of the Internet. The challenge is to generate preventive measures, focused on the development of people's critical thinking, in order to analyze and decide in the midst of all the over-information that exists online. In other words, education is key to dealing with disinformation and being able to fully exercise such rights as freedom of expression online.