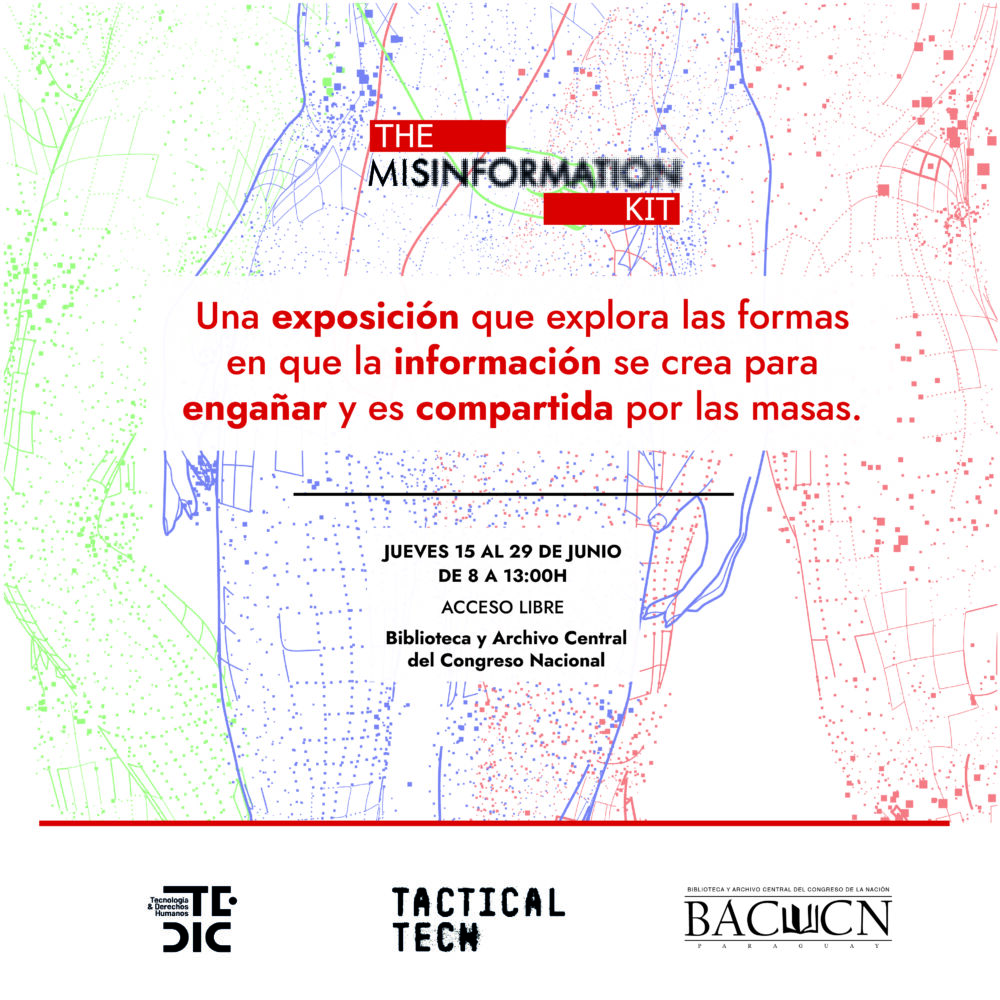 What happens when we increasingly rely on social media and the Internet for almost all our information? What information do we see, and what do we miss? How do we know if a photo or a tweet is authentic or truthful? And what can we do if we're not sure?
Information is spreading more easily, reaching everywhere. For this reason, we must analyze and understand the dimension of the social, political, and cultural impacts of this pace and development.
Today, we not only have many more channels to receive and share content, but the way they reach us has changed: in networks, the people and methods involved in the production, dissemination, and storage of information and data have multiplied, not to mention the number of companies trying to do business from it. All these factors can make it difficult to distinguish between which sources to trust and which to be cautious with.
Regardless of our age, we must be aware of how false and sometimes misleading information can be shared and propagated through the tools we use. We have wholly normalized the use of apps and social media platforms, from which, only a few times, we verify the information we consume and/or share.
Exhibition in Paraguay
Given the advancement of misinformation in our time, from TEDIC, we present the exhibition The Glass Room: Misinformation Edition in partnership with Tactical Tech for the first time in Paraguay. The opening will be on Thursday, June 15 at 10 a.m. at the Library and Archive of the National Congress. The exhibition with free access will run until June 29, from 8 a.m. to 1 p.m.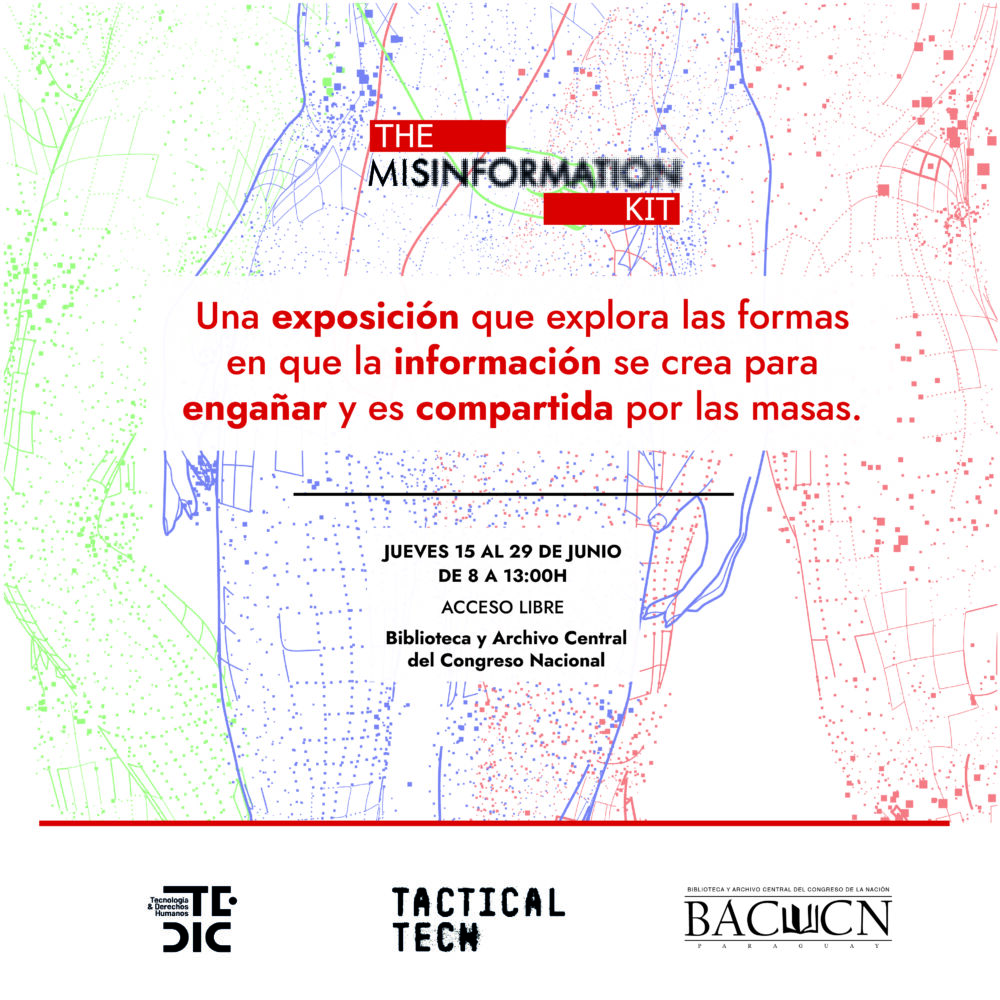 The Glass Room: Misinformation Edition is a new and striking self-learning installation about data and privacy. Like previous editions of The Glass Room, the Misinformation Edition consists of a series of posters, interactive applications, and animations that can be hosted in public or private spaces anywhere in the world. However, it also exists as a freely accessible virtual experience online: click here to try it!
The misinformation edition is available in more than twenty languages. It covers topics such as misinformation, disinformation, and malinformation, technological dependency, the rise of "deep fakes," and understanding how and why misinformation is spread. Another component is the Data Detox Kit, which includes a new section on misinformation with concrete steps to help you take control of your technology.
In this exhibition, both young people and adults can explore how social media platforms and the Internet have changed the way we read and react to information. We also examine the relationship between personal data, 'targeting' (directing content to specific people), and our opinions/views/behavior. We will also delve into what is behind the business models of different platforms.
On the other hand, we take advantage of the launch of the exhibition to present the research "Misinformation: Challenges in the electoral context in Paraguay" where we propose a public debate on misinformation and political campaigns on the Internet, resulting from a literature review that includes the online political campaign in the 2023 elections. The objective is to explore viewpoints on this controversial topic for addressing "fake news" or misinformation, which has occupied the centre of discussions about politics and elections in Paraguay. 
Additionally, and as a way to bridge the gap with the disinformation research and the Misinformation Edition, we have adapted some of the main findings of the research in the same format of the art exhibit, to promote such findings in an innovative format.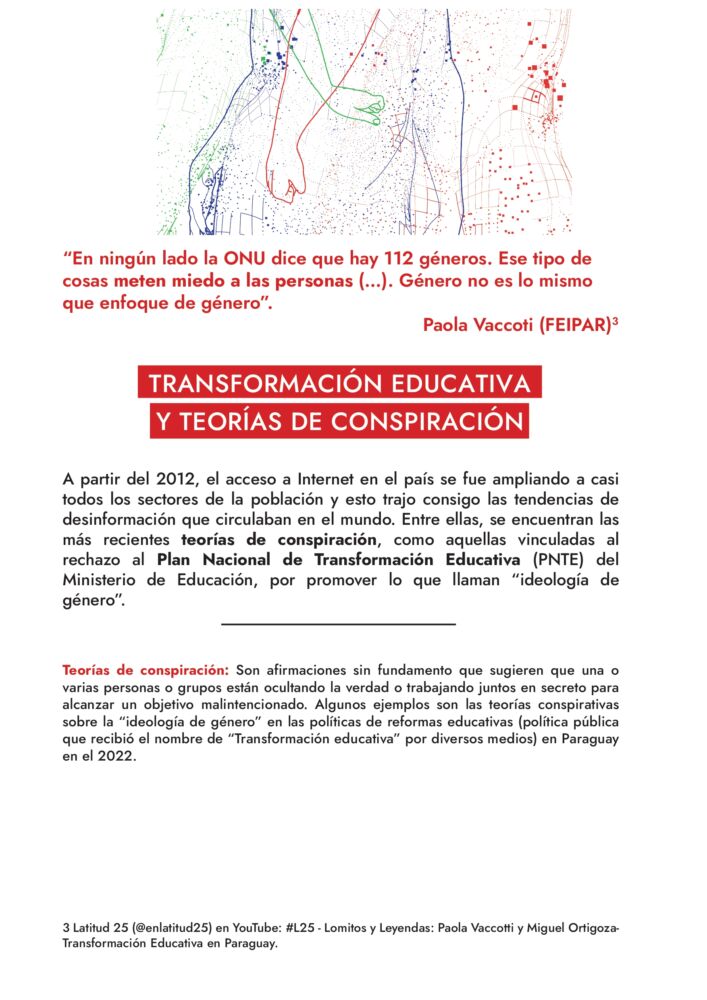 Paraguay remains the only country in the region, along with Bolivia, where there is no Comprehensive Law on Personal Data Protection, further violating the population in the face of new challenges that arise in elections, such as misinformation arising from the abusive use of personal data, even of a sensitive nature.
Since 2021, a project promoted by the Personal Data Coalition of Paraguay has been under consideration.
Access to the exhibition will be free and open.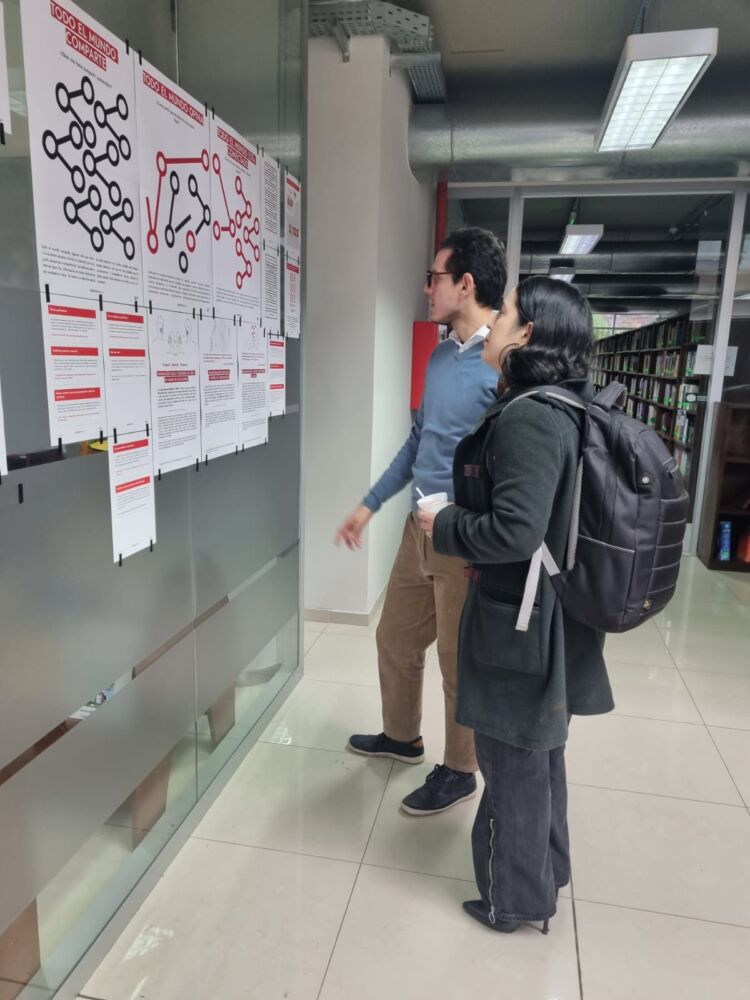 About TEDIC
TEDIC is an organization that works in the defense and promotion of human rights in digital environments with a focus on gender inequalities and their intersections. It is a local reference in terms of research on technology and elections in the country, addressing various themes among which are personal data protection, misinformation, electronic voting, and electoral propaganda on social networks. It has previously held artistic exhibitions such as the Expo Pop-up Tech1.
About The Glass Room
Since 2016, The Glass Room has organized award-winning exhibitions in Berlin, London, New York, and San Francisco, all of them highlighted in top-tier media. The portable version of The Glass Room has been presented in 61 countries around the world and has been viewed by over 352,000 people.
Since its inception, The Glass Room has preserved about 100 objects, each of which conveys a critical vision of the technologies that surround us, examines their repercussions, or helps visitors explore practical solutions to mitigate them. A New York Times journalist wrote, "I left The Glass Room invigorated by the ways in which artists explore the dark side of our digital footprint".
About Tactical Tech
Tactical Tech (@info_activism on Twitter) is an international NGO based in Berlin that works to explore, investigate and mitigate the impact of technology on communities and individuals, using our findings to create practical solutions for citizens and civil society. Its vision is a world in which digital technologies can contribute to a more equitable, democratic, and sustainable society.