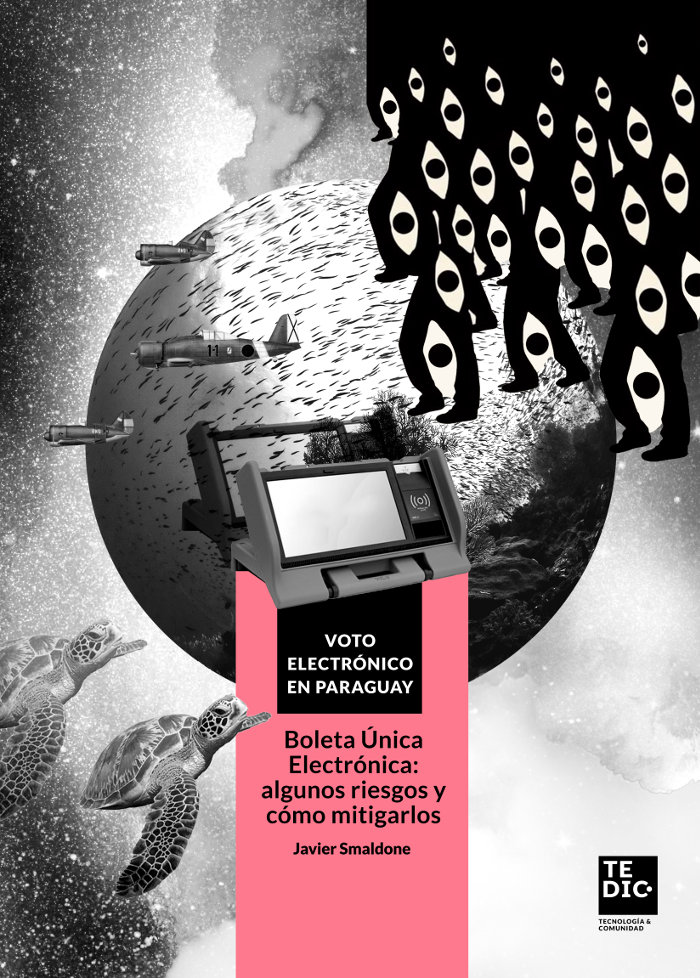 In recent years TEDIC has carried out several actions on the implementation of electronic voting in Paraguay, with special focus on the concerns about the implications of the implementation of this technology in voting in the electoral system and its impact on the democratic system. Following this framework of actions, this year TEDIC invited three experts to deepen this topic in extensive and complex through 3 publications called white papers.
This format of publication seeks to develop a theoretical and philosophical framework in this regard so that the actions of TEDIC have a theoretical basis, a concise and extensive guide from a political, legal, philosophical, technical, socio-cultural.
The third white paper is called "Unique electronic ballot: some risks and how to mitigate them" written by Javier Smaldone. Programmer and computer consultant, specialized in the use of computers in electoral systems.
This publication focuses on the technical analysis of the electronic voting machine, the expert's experience with the machines of the company MSA – Argentina. And his concerns about the risks of electoral fraud due to the use of old machines from the market in the Paraguayan electoral system.