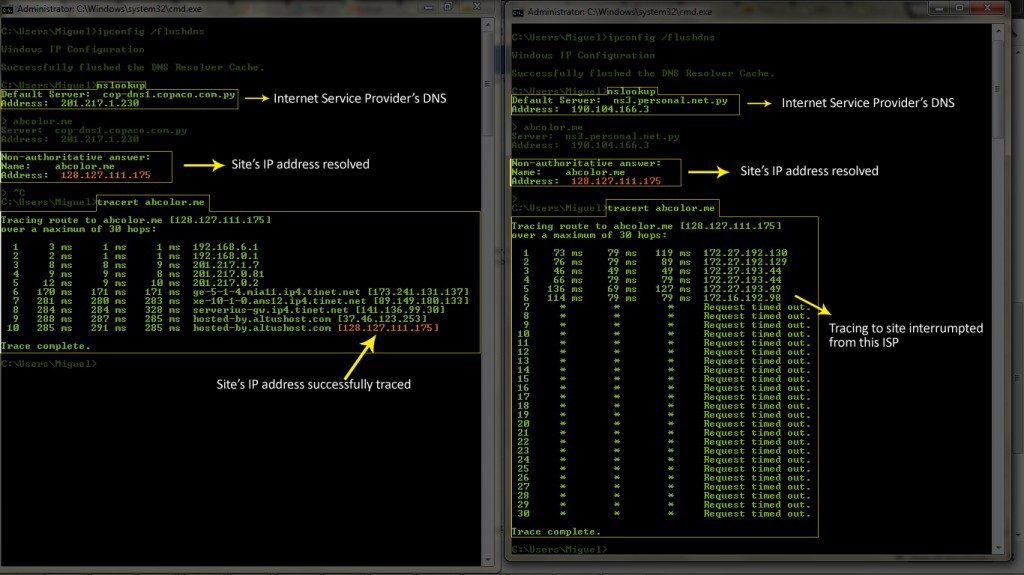 Paraguayan ISP and cellular carrier Personal (www.personal.com.py) is currently blocking the satirical site http://abcolor.me from its users.
The site allows users to create their own articles, which are then published with the exact same format -logo included- of the original newspaper's site, ABC Color (www.abc.com.py). This was interpreted by social media users as a pun on the bias and lack of rigor that permeates ABC's practice, a longstanding criticism from civil society groups and online activists.
But they preferred to revoke some citizen's rights instead of taking a joke. By blocking paying users from certain content-specific sites, Personal is breaking Net Neutrality and thus depriving citizens of their right to access publicly available information.
Known for defending freedom of expression and the free-enterprise model, ABC made a front cover of a similar story involving the state-controlled ISP Copaco. Back in 2008, Copaco hijacked DNS tables and redirected all country users to a different site than the original. (Full story in spanish:http://archivo.abc.com.py/2008-04-12/articulos/406030/usuarios-denuncian-censura-en-internet-por-parte-de-copaco )
But this time no country or government is involved, further complicating the issue.
In yet another twist of irony, ABC itself was shut down for 5 years during the 35-year long dictatorship of Alfredo Stroessner, an episode proudly cited in the "Our History" page of their site. (http://www.abc.com.py/abc-color/nuestra-historia-382868.html )
ABC's owner, Aldo "Acero" Zuccolillo, is a shareholder of Personal's, thus raising serious concerns over media governance policies and the power they factically exert over public opinion and freedom of expression.
————————————
(17:01 UT-4) UPDATE:
Tigo, Paraguay's largest telecom provider, is now also blocking the site to their cellular data network, thus effectively keeping over 70% of smartphone users in the country from accessing a site which is -again-, intended for humor. (http://ea.com.py/tigo-y-personal-censuraron-abcolor-me/)
(9/26) UPDATE II:
Both carriers have lifted the block, allowing users to access the site.