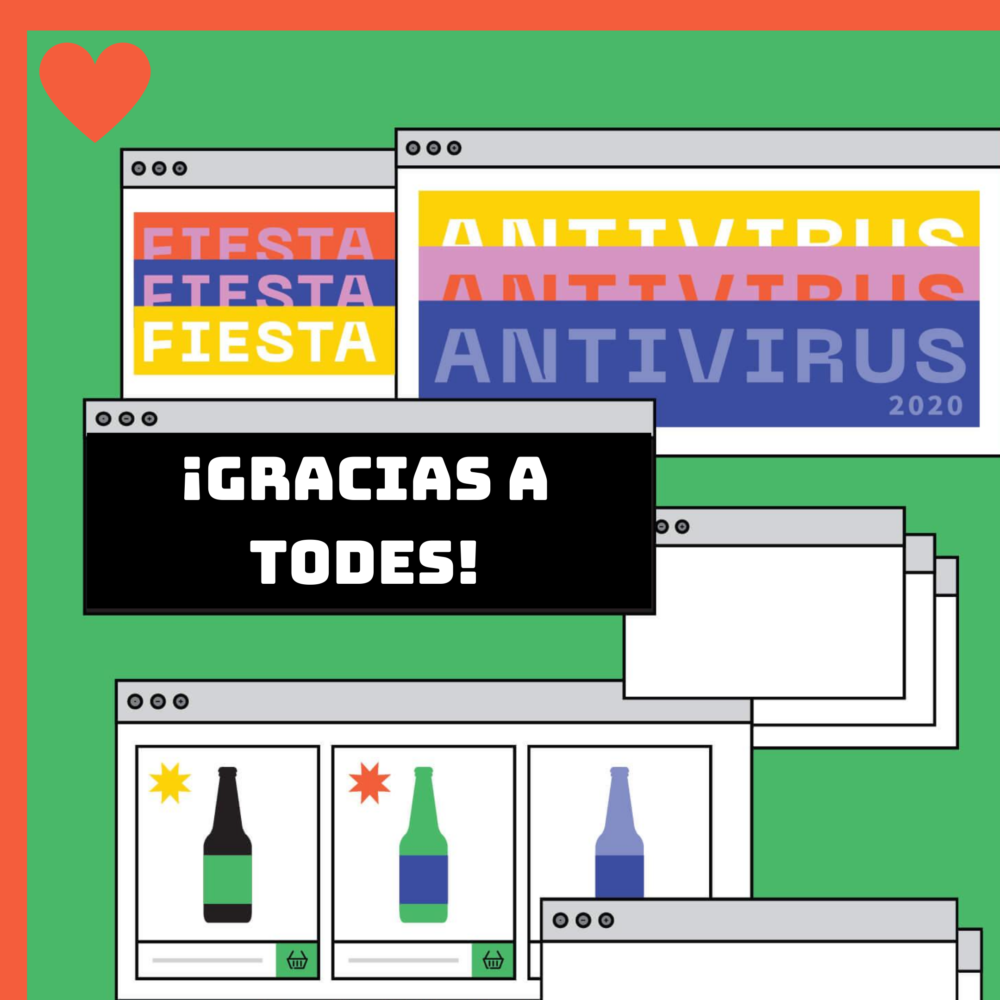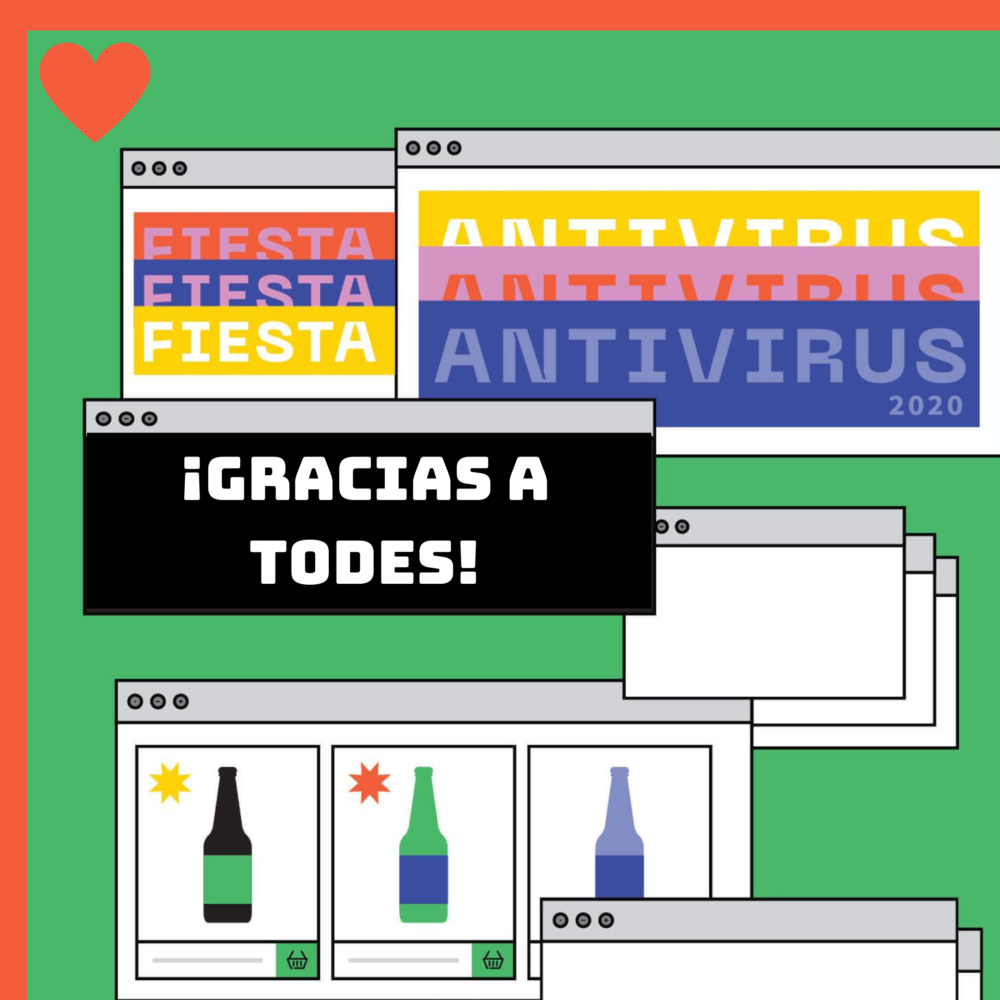 As part of our Antivirus series, and with the support of APC, we held our first virtual party, which was a great success. We enjoyed ourselves the best way: among drinks, food and good music. Almost 150 people, connected not only from Paraguay but from several countries, such as Guatemala, Ecuador, Brazil, Uruguay and others, joined us to talk about digital rights and bring some glee to this quarantine.
First: a surprise
We prepared almost a hundred invitation packs aimed at influencers and members of our local community, filled with our merchandising: webcam-covering stickers, card protectors, cyborg bottle openers, sexting postcards, and digital security fanzines.
If you also want to receive our merchandising, you can contact us on our social media networks or at +595 976 572025 (Signal, WhatsApp and Telegram)
We are happy with the large number of people who wrote us on Signal to ask for the secret link of our party. Most downloaded the app for the first time 😉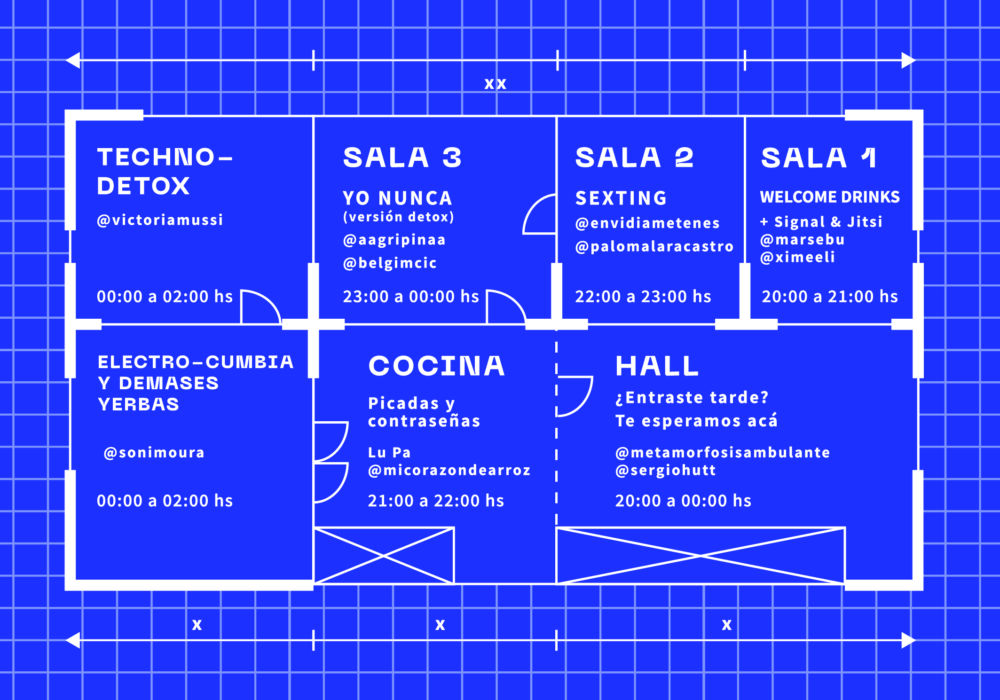 A hall full of fun
The guests entered the hall, where they found the unflagging hosting skills of Camila Morínigo and Sergio Huttemann. For several hours and with inexhaustible energy, Camila and Sergio created a happy and relaxed atmosphere to welcome people and help them get to visit the virtual house where we held our party.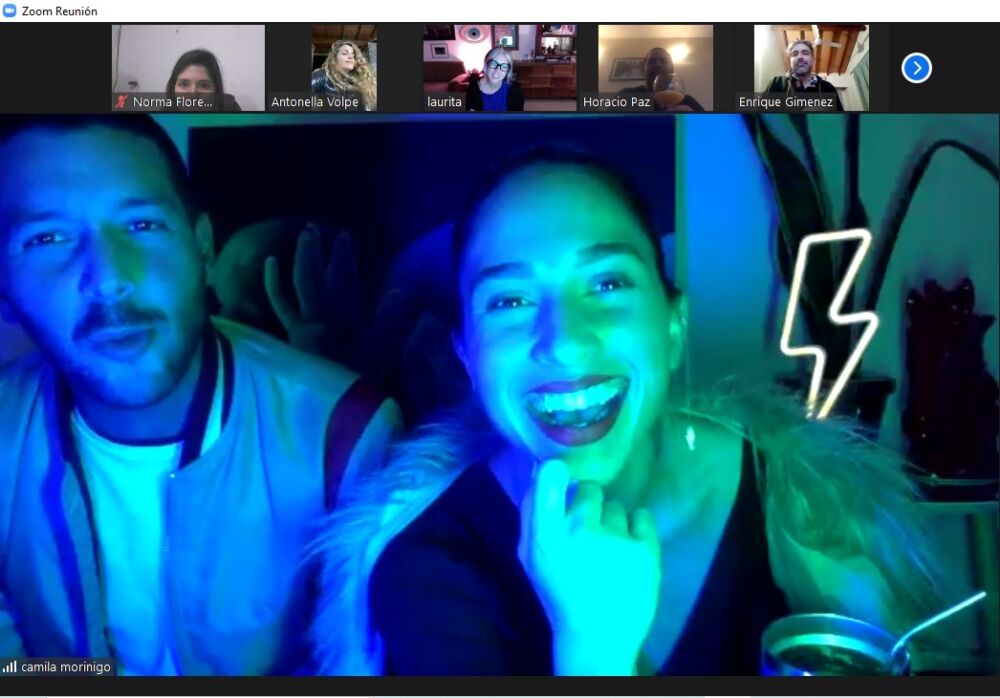 We learned how to prepare new drinks!
Ximena Elizeche and Maricarmen Sequera, director of our organization, welcomed the guests with new recipes for making drinks as well as some new tools for a safer communication on the Internet. The experts introduced apps like Signal and Jitsi, free software options that protect privacy.
If you want to know more about these tools, we have prepared some articles on the subject:
Signal protects you better: Why was this app massively downloaded during the recent social protests in the US? We tell you this and more (oh! it's also ideal for sexting 😉 )
Secure videoconferences for everyone: Jitsi cares more about privacy and security than other options, and it is an optimal tool for many of our virtual communication needs.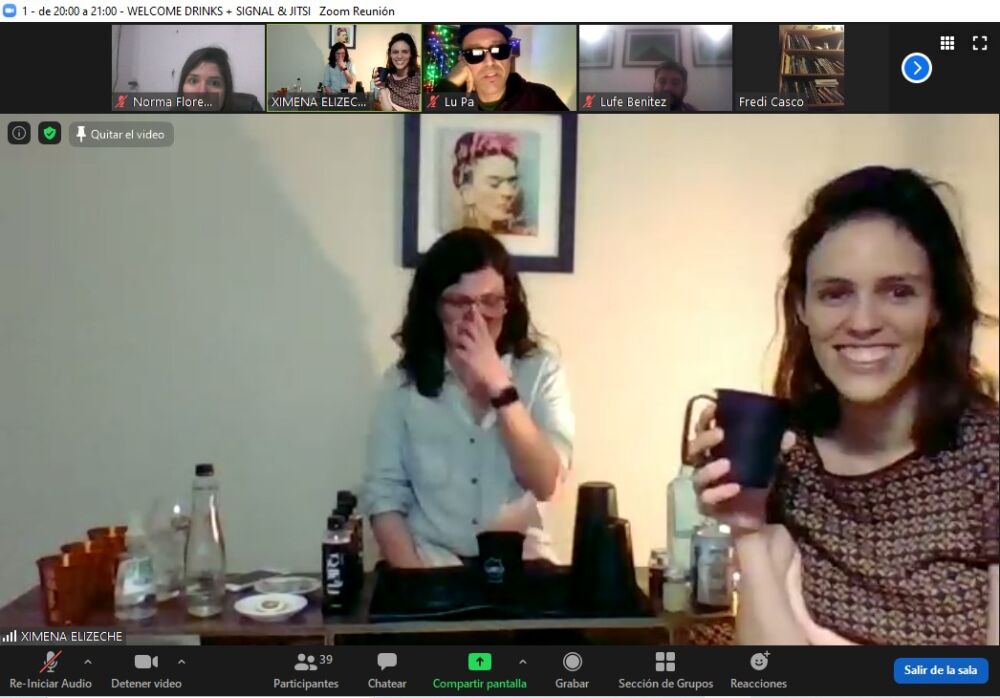 Amid passwords and sandwiches
With Lu Pa and Majo Herrero, we learned that good passwords have to be like a good sandwich: unrepeatable. Just as we put love and care into our best food, so do our passwords deserve a lot of care.
The best option is to use a password manager. In this article we show you how to do it and here we answer some of the most frequently asked questions on how to create more secure passwords.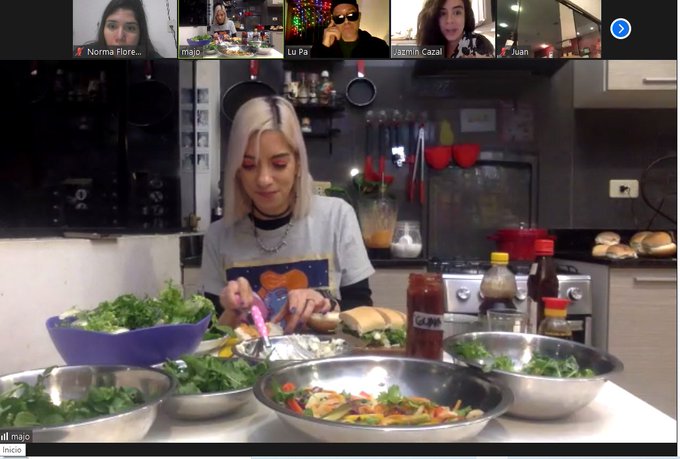 Sexting is good for you
Our lawyer specialized in public policies Paloma Lara Castro and drag queen goddess Envidia Metenés conducted an amusing conversation about sexting, all you always wanted to know and were ashamed to ask. Sexting is good!
In this article you will find all the tips provided by Paloma and Envidia to make sexting a safe and enjoyable act ?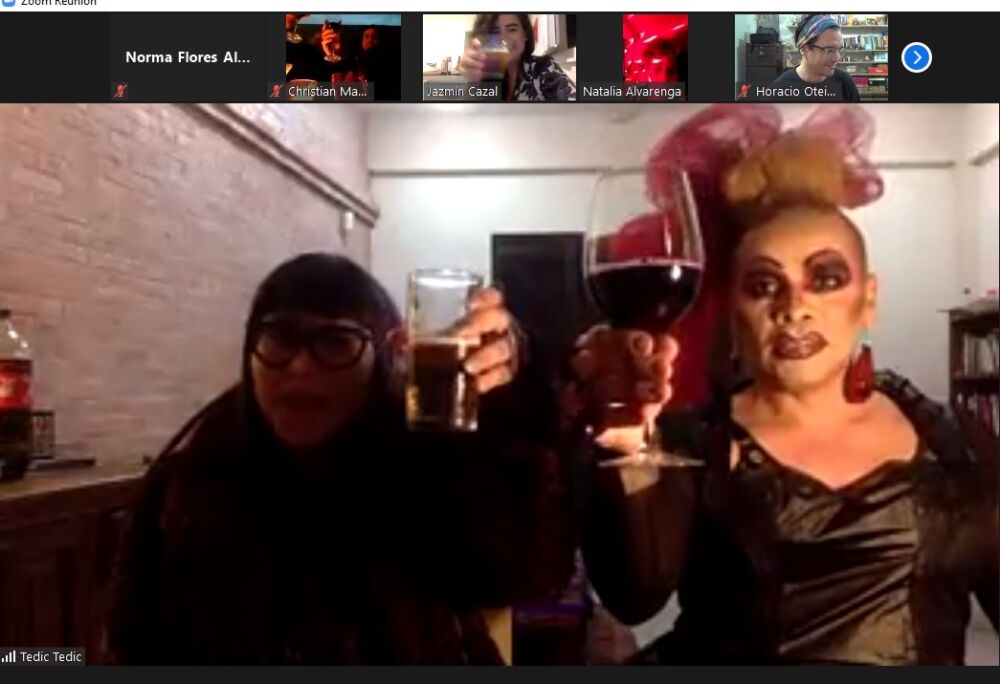 Never Have I Ever
We talked with Agripina Colmenares and Belén Giménez about little digital failures and much more. It was an extremely fun hour where we played Digital 'Never Have I Ever' in the company of some drinks, remembered those situations where we did not quite succeed in digital environments, and laughed about them.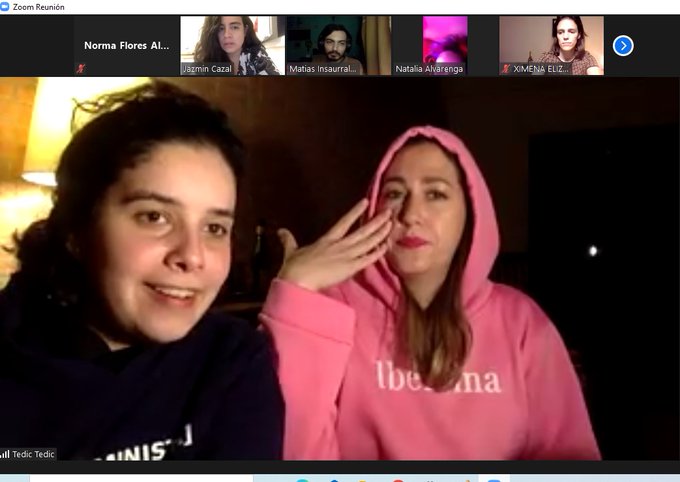 Let the dance begin!
The night culminated with the best DJs and lots of dancing. At the outset, Electro-Cumbia and all that jazz from the hand of Sonia Moura, with a lot of feminist cumbia, and then some Techno-Detox with Victoria Mussi, delivering a playlist with the best of techno. We danced until dawn!
We want to thank all the people who joined us on this occasion, extremely special for TEDIC, for having contributed to an unforgettable event!
We also remind you that you can access all the articles from the series on our Antivirus platform, as well as on TEDIC's blog.